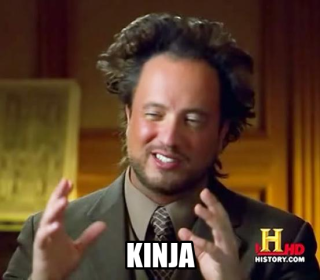 So I decided to move a post over from my now defunct Blogspot blog in order to test out copying the HTML for there over into a Kinja post. I did this because there is some stuff on my old blog that I want to bring over here to Kinja-verse to share with folks.
Part of it was prompted by reading this Help post.
I thought I'd share with you all incase you ever want to try. Here's what I learned from my experience in bullets!
Cutting and pasting HTML from Blogspot is easy. I copied it from there and dropped it in a word document before then copying it into Kinja just in case anything went a bit wonky.
Copied the HTML into a Kinja post and clicked save as private to review it an see the damage that I knew Kinja was going to cause.
The screencaps, pics, and images did not transfer with the pasting of HTML.
For some reason, it copied the HTML twice. So when I go to the end of the post there it was again from the beginning.
At this point, I walked away to get a drink.
When I came back and hit edit the screencaps, pics, and images magically appeared! Which is good. No need to reinsert each pic again.
Kinja is Magic!
The text font carried over and doesn't look that great in Kinja.
Some bullets (like these, I typed this post in word) transfer to Kinja. Others not so much. I wish we had even a basic bullet option when typing posts directly into Kinja.
All in all, not to bad of an experience. Though, I feel like the post looks better over there on Blogspot then it does over here on Kinja.
Anyone else do this? How'd it go for you?